Chucky: The Doll Killer
Hola,
Ah.. The good old Chucky. So classic and retro. A perfect movie for the weekends, don't ya think. If I simply call out Chucky's name I'm pretty sure a lot of people will still remember this doll as their childhood nightmare.
Of course, who wouldn't. We are talking about doll that got up on their own, speak own their own, bleed on their own and even creep on you at night to seek for your soul. I remember having my nightmares with my barbie doll. I end up throwing my doll away from my sight but when I found her, she looks like a completely fucked up doll who was gonna take my soul away. It was probably from all the makeup session we had in the old days.
Here are the movies of Chucky. It has 6 movies. I somehow wish that this movie will go on again. Not to mention it is way better than Annabelle and The Boy.
Basically, Chucky is about a criminal who got killed by a police officer named Detective Noris. Before he died, he transferred himself into one of the Good Guy dolls from a toy shop. For the first three movies, Chucky was seen to be chasing Andy for he was the first person he revealed his secret to. That was the only way he can become human again. There were a lot of killing, murdering and gruesome in the movies and not to mention blood also. In the Child's Play 2, there is a girl who was also adopted by his foster family who I can say looks like Cole Sprouse and that was totally cool.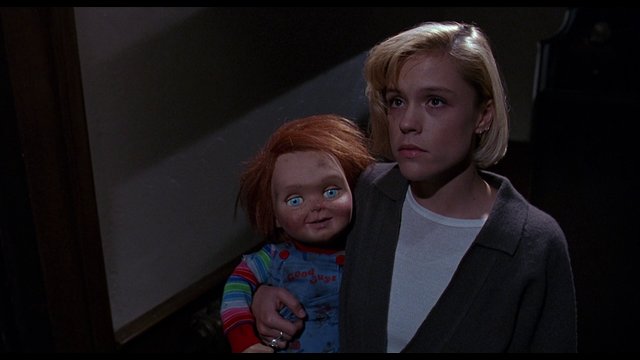 My favorite was 4:Bride of Chucky and 5:Seed of Chucky. It was so funny and the genre of the two movies is horror comedy. It is lighter and for those who are easily scared but still has the small amount of 'wanting to watch scary movies', well go ahead. I would advice you that you won't be scared to death watching these two movies. And the last one, let's just say Chucky got improvised since it was released on 2013.
I believe that a lot of people would already seen all of the movies above but if you haven't, then I would suggest this is a great classic movie you should try watching it. Have a great weekends.